Public health has become the main worry these days. Wherever you are in the world, you're certainly used by now to looking at maps, charts, and dashboards that depict infections, locations, and trends.

If you work in the health sector, you probably work with health data somehow, although not getting all the insights. If you're a researcher, you probably became interested in helping the global effort to understand and mitigate the pandemic's effects; however, without having the skill set necessary to uncover all the potential in the data available.​
Who is this course for?
Government employees in the health sector
Academics/students working on public health-related issues
NGOs in the health sector

How is this course going to help me?
You'll be in a better position to meet your daily decision-making needs at work
You'll be inspired to start research in this subject
You'll diversify and enhance your skillset (either in GIS, health, or both)​

What are the learning outcomes of this course?
Comprehend the intersection between GIS and public health
Use health data in a GIS
Produce maps depicting health data
Apply multiple geospatial techniques
Analyse health data spatially
Identify domains in which GIS and spatial analysis techniques can support decision-making in public health
Address health and research questions using GIS
Visualise health data​

Who is the team?
Your instructors will be Dr Ori Gudes and Cristina Dias, yours truly!

Dr Ori Gudes is a researcher and senior lecturer with expertise in Geographic Information Systems (GIS), spatial analysis, and spatial science. His research focuses on GIS and Health, spatial analysis, decision support systems, city analytics and usability evaluation. Dr Gudes has confirmed his international reputation as a GIS and Health and urban planning research leader. He has established collaborations with U.S., Canadian, and other GIS researchers through scientific committees, editorial board memberships, joint studies, and conferences. Dr Gudes has a strong background in GIS, spatial analysis with the intersection of urban planning, and scenario planning tools development. He has been teaching GIS, web mapping, and spatial analysis courses and workshops since 2008 at QUT, Griffith University, Curtin University and UNSW. His academic portfolio is also available here. ​

Cristina Dias is the founder of All That Geo. She is a Geographer and Geospatial Scientist who loves teaching all things spatial engagingly and creatively. Cristina is particularly interested in open data and free, open-source tools.​

What is the course curriculum?
The course includes four modules, and each module contains four video lectures and four tutorials (approx.):

M1 – Introduction to Geographic Information Systems (GIS) in Public Health
M2 – Introduction to Public Health topics and their intersection with spatial data
M3 – Introduction to mapping techniques in the context of Public Health
M4 – From a spatial analysis of Health data to relevant Public Health knowledge
How can I be sure I will get the most out of this learning experience?
In this course, you're encouraged to engage in conversations around lectures and tutorials, share results, and learn with your fellow learners and instructors!

​I'm in! What do I need to do now?
---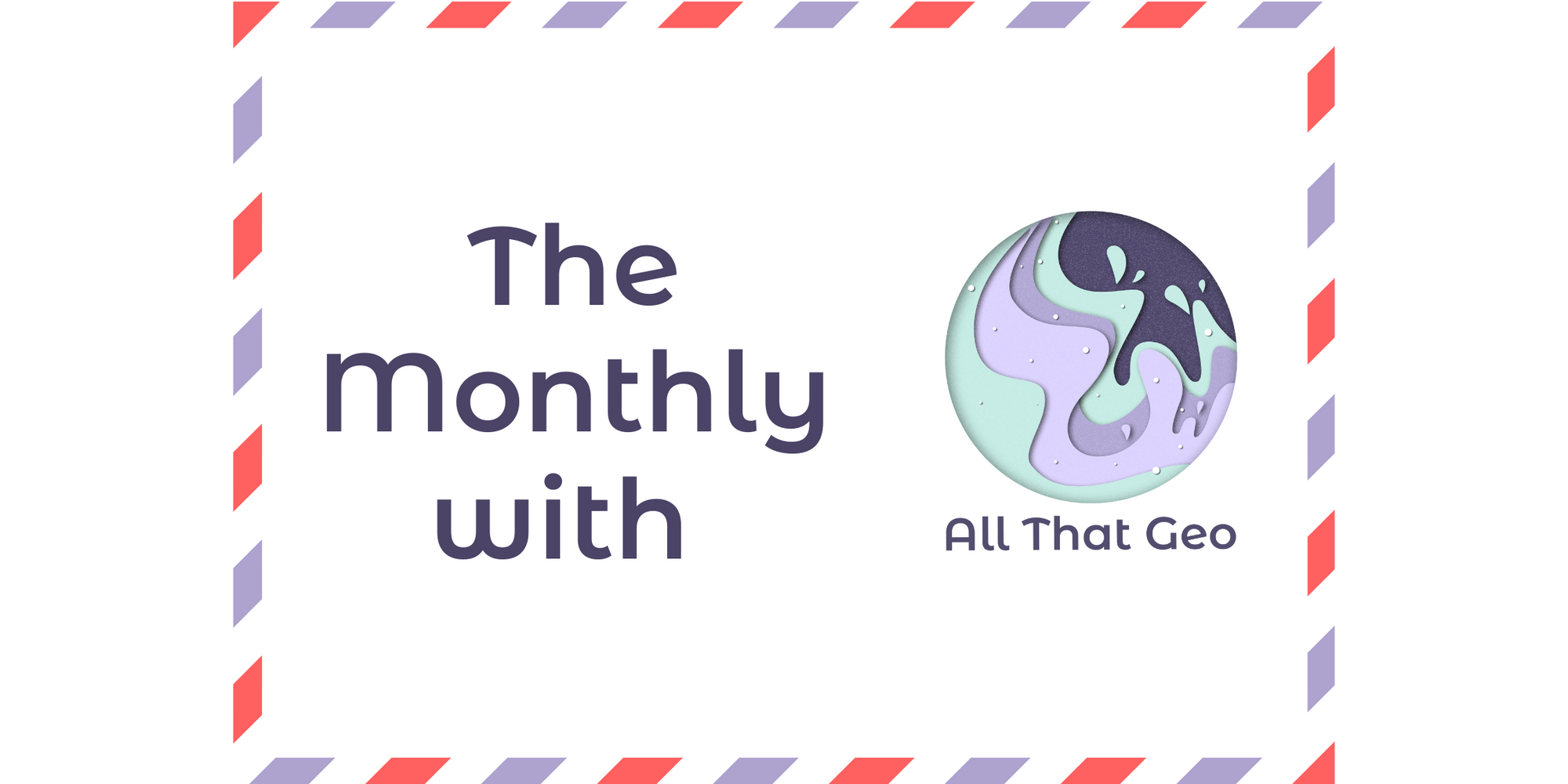 The Monthly with All That Geo
Want to learn how to use ArcGIS Online for spatial, data-driven storytelling? Sign up for The Monthly with All That Geo and I'll deliver a new example of an interactive web app straight to your inbox every month.
You'll get a behind-the-scenes look at how it was built—from the data collection process through the final app—so you can practice your own data visualisation skills and unlock your creativity as you go.
If you want to find inspiration to start a project that will make a difference in your study area or work, sign up for The Monthly with All That Geo!
📬 Receive the newsletter in your inbox