Public health has become THE main worry these days. Wherever you are in the world, you are certainly used by now to look at maps, charts and dashboards that depict infections, locations and trends. If you work in the health sector, you are probably working with health data somehow, although not getting all the insights from it. If you're a researcher, you probably became interested in helping the global effort to understand and mitigate the pandemic's effects, however, without having the skill set necessary to uncover all the potential in the data available.
The very first All That Geo online course will assist you in acquiring core skills to analyse health data spatially. The Introduction to Geographic Information Systems for Public Health – an open-source approach course was created in collaboration with Dr Ori Gudes, a renowned GIS and Health specialist. His experience in this area guarantees that this course's learnings are current and applicable in today's context.
Visit the course page to know more about the course and join the waiting list to be advised when it opens for enrolment!
Talk care and keep learning,
Cristina | All That Geo
---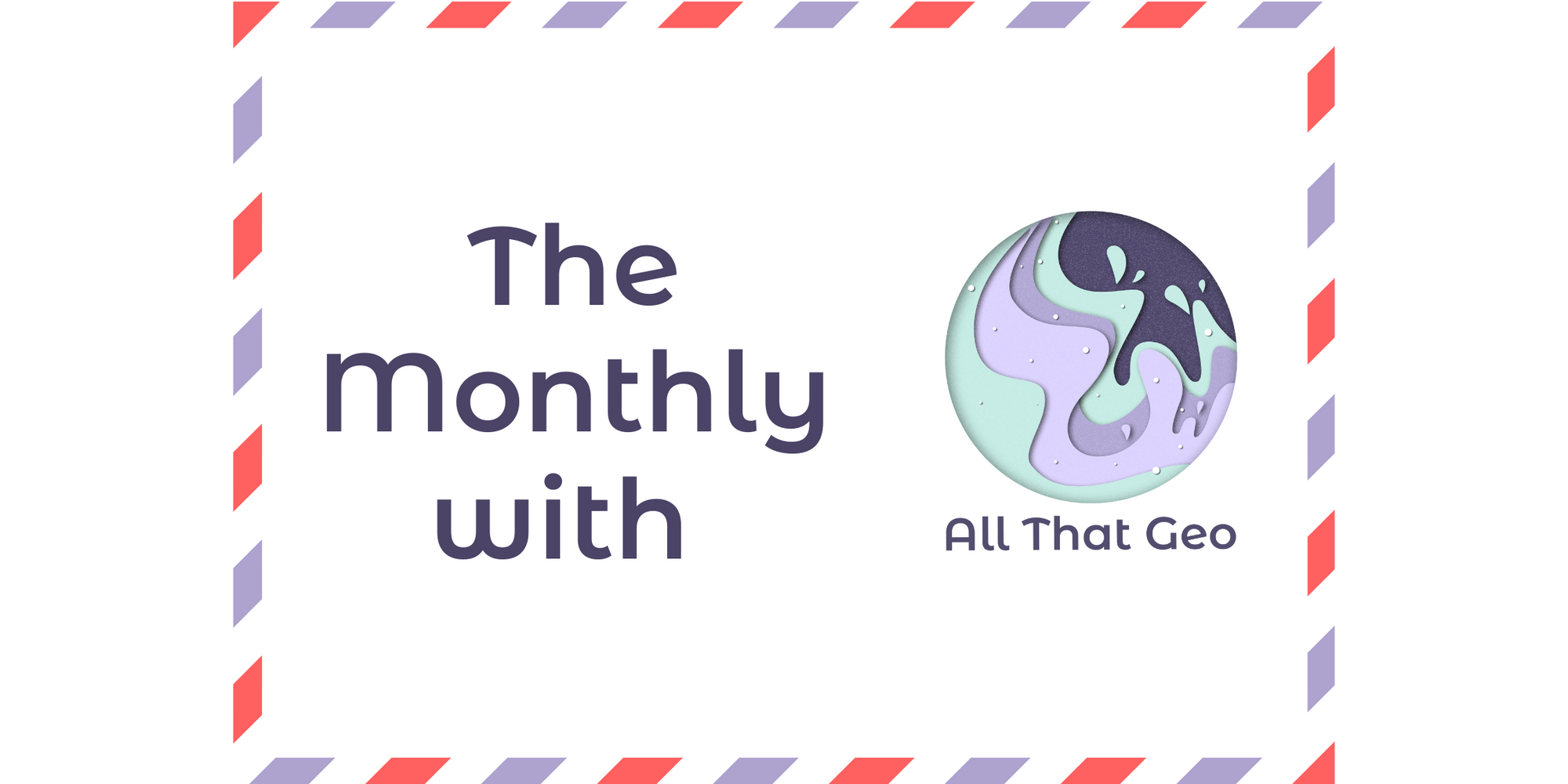 The Monthly with All That Geo
Want to learn how to use ArcGIS Online for spatial, data-driven storytelling? Sign up for The Monthly with All That Geo and I'll deliver a new example of an interactive web app straight to your inbox every month.
You'll get a behind-the-scenes look at how it was built—from the data collection process through the final app—so you can practice your own data visualisation skills and unlock your creativity as you go.
If you want to find inspiration to start a project that will make a difference in your study area or work, sign up for The Monthly with All That Geo!
📬 Receive the newsletter in your inbox