Hi, there!

In the last newsletter, you were promised something new and light-hearted coming to All That Geo.

Today I'm launching the highly anticipated Tales of All That Geo! Any resemblance to reality might not be purely coincidental…​

What on Earth is 'Tales of All That Geo'?
Tales of All That Geo is the first webcomic at the intersection of Geography, GIS and Women in Tech. This webcomic will draw on my lived experience and on stories others have shared with me.
You must draw spectacularly!
Don't get me wrong; I have zero artistic skills! It's all about the message and how it can be best conveyed. I believe the stories I want to share with you are best transmitted through a comic strip. ​
But… why all this?
As I am building All That Geo, I get the unique chance to do a few things:
Explore different learning content formats.
Test ways of communicating with you.
Share what I've learned and continually learn with you.
Incorporate humour, fun and entertainment in learning content.
Inspire and bring joy to your life in some way.
Humour has a way of exposing the oddities of life. Hence… the Tales of All That Geo webcomic!​

Got it. But why should I care?
Well, because you believe in the power of shared experiences! Right??

This webcomic will illustrate recurrent and familiar situations to a lot of us in a light-hearted way. Of course, I cannot promise that I will not deviate to some more technical subjects from time to time… But I promise I'll try and make them fun! ​
How often will you be publishing this webcomic? Weekly. And because Mondays are difficult for everyone (myself included!), I'll be releasing a new Tale every Tuesday.​

Cool, cool… now, where can I see this so-called webcomic?
Tales of All That Geo will be published here (the first one is already available!).
Thank you for your continued support in this journey!

Take care and keep learning,
Cristina​

P.S. It shows that I am new at this, right? Feedback is highly appreciated! I was hoping you could email me and share your thoughts on any part of this post. Thanks!
---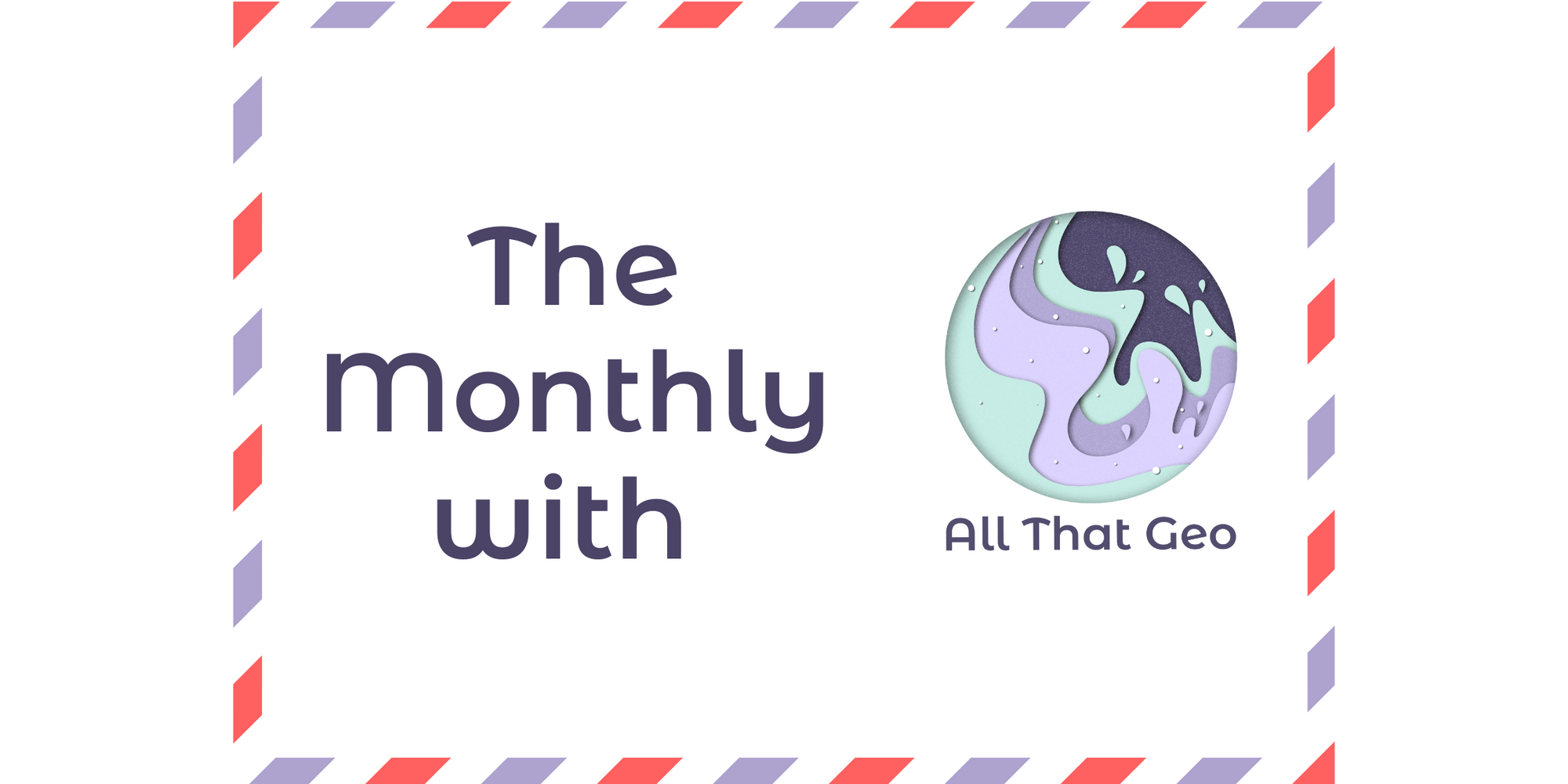 The Monthly with All That Geo
Want to learn how to use ArcGIS Online for spatial, data-driven storytelling? Sign up for The Monthly with All That Geo and I'll deliver a new example of an interactive web app straight to your inbox every month.
You'll get a behind-the-scenes look at how it was built—from the data collection process through the final app—so you can practice your own data visualisation skills and unlock your creativity as you go.
If you want to find inspiration to start a project that will make a difference in your study area or work, sign up for The Monthly with All That Geo!
📬 Receive the newsletter in your inbox