As you know, All That Geo, in collaboration with Dr Ori Gudes, has just released the Introduction to Geographic Information Systems for Public Health – an open-source approach online course.
This is a self-paced online course packed with content that will fast-track your learning journey in the GIS and public health domains.

The course in numbers:
4 modules
17 video lectures, including closed captions and slide decks
15 tutorials to follow along
10 datasets to use in the tutorials
Because we're deeply invested in your success, we offer ongoing support via the discussion boards, available for every single learning activity!
What do you get upon completion of this course? Well, you'll be able to apply the learnings to your work/studies right after. Oh, and you'll also get a certificate!

The early bird discount is available to you until March 7th, 2021.
Still unsure if this course is right for you? Visit https://www.allthatgeo.com/courses-gis-for-public-health/ for more information!
---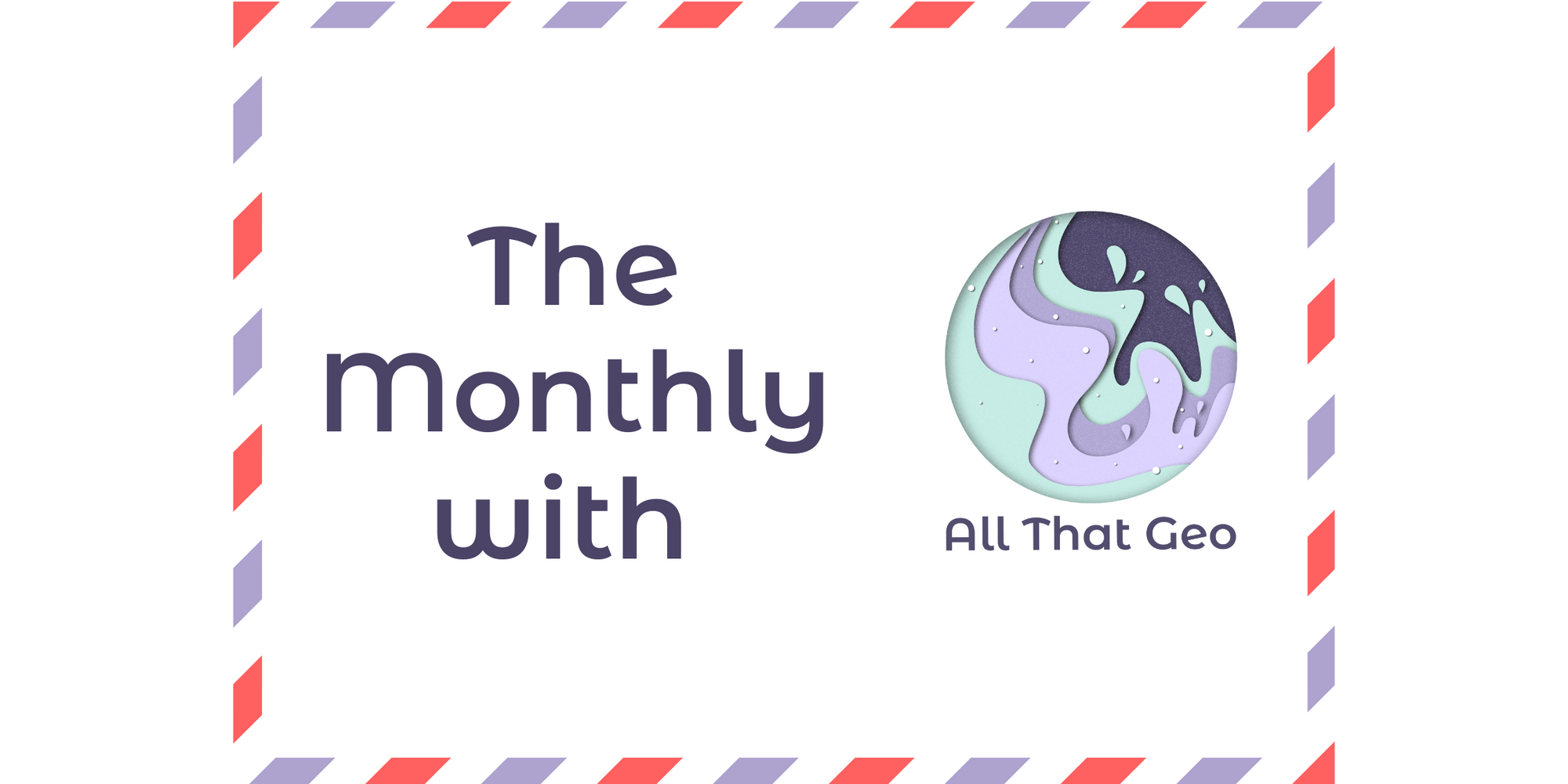 The Monthly with All That Geo
Want to learn how to use ArcGIS Online for spatial, data-driven storytelling? Sign up for The Monthly with All That Geo and I'll deliver a new example of an interactive web app straight to your inbox every month.
You'll get a behind-the-scenes look at how it was built—from the data collection process through the final app—so you can practice your own data visualisation skills and unlock your creativity as you go.
If you want to find inspiration to start a project that will make a difference in your study area or work, sign up for The Monthly with All That Geo!
📬 Receive the newsletter in your inbox